The third meeting of the European WebObjects and Cocoa developer community is right ahead of us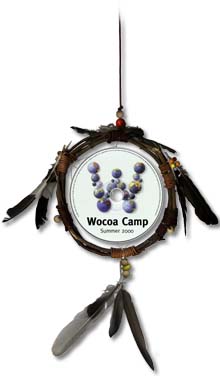 and here you can find out how to get there.
But, before you pack your horses, please note that we really would like you to register before coming, since otherwise we might run out of space or food. So please send a mail to smokesignal@wocoa.org.
The Location
The Pow Wow will take place on the 28. July 2001 in Lich, which is in the Frankfurt area, and will start around 14 o'clock. Our friends from the Objectweaver team have organized a nice country side location:
Restaurant in the Golf Club Lich
Hofgut Kolnhausen
Phone: 06404/9107-43

The Golf Club is about one km from the city limits of Lich on the Kolnhauser road (B488)
there is a short stretch of road leading there with a sign saying "Golfclub"
you can see the golf course on both sides of the road
the old Kolnhäuser Hof and the new Golf Club building can be seen from the road
Getting there ...
If you still wonder where Lich is, just take a look at the map.
Coming with the train and bus?
To find the best connections you should either check the Rhein-Main-Verkehrsverbund or the Deutsche Bahn. Both offer online search.
Look for a train to Gießen-Gelnhausen
... or a bus to Gießen-Gelnhausen (in addition: Gießen-Schotten, Butzbach-Lich und Lich-Grünberg)
From Gießen you will need a connection to Lich, unless the bus already got you there.
Once in Lich you can grab a Taxi (06404/1000) from Lich railway station to the Golf Club Lich. It is about a tenner. We can pick up people from the station if you tell us in advance.
Coming from Gießen you can also chose between Taxi (cab) und Minicar (sort of like a cab, bit crappy and a bit cheaper). Taxis / Cabs are in front of the station, they are about 35,- DM to Lich. Minicars are about 25.- DM to Lich. You need to make a phone call and get one (will take a while) 0641/944400, 0641/42044
On weekends, public transportation is not so good. Here is an excerpt of the direction Gießen - Lich:
Gießen railway station - Lich railway station:
Sa, 28.7.: 12:15 - 12:57, 42 Min. bus
Sa, 28.7.: 13:10 - 13:45, 35 Min. bus
Sa, 28.7.: 14:10 - 14:27, 17 Min. train


Lich railway station - Gießen railway station:
Sa, 28.7.: 19:30 - 19:47, 17 Min. Bahn
Sa, 28.7.: 22:48 - 23:04, 16 Min. Bahn
Su, 29.7.: 11:59 - 12:46, 47 Min. Bus
Su, 29.7.: 18:59 - 19:46, 47 Min. Bus
(Beware, not very many connections!)
There is no service to the bus stop Kolnhausen (Golfclub) on weekends.
If you need to be picked up in Gießen, or want to share a ride, mail to powwowQ32001@wocoa.org, somebody might be passing through there anyway.
Coming by airplane?
Most likely you will be arriving in Frankfurt
Search for a train going to Gießen and then follow all the other train people.
Coming by car?
If you arrive from the A45 exit Münzenberg (B488) the Golfclub Lich is about 1 km before Lich on the right hand side.
If you arrive from the A5 exit Fernwald or come from Gießen (B457), you go straight through Lich in the direction of the A45/Arnsburg (B488).
Then follow the lovely smell of our grill and salad bar ...
Accommodation
Since most of you are coming from far away places and will hopefully beat the drum until the late evening, we think that a place to sleep might be something you are looking for.
Got a tent?
If you intend to go camping, please contact drummers@wocoa.org so that we can find out whether there is enough lawn space, or we have to resort to commercial camping sites.
Need a bed?
If you do not like the stars shining on you while you sleep then you should check out one of those hotels.
See you
Once again this Pow Wow is sponsored by Codeon GmbH, Gehle Software, Mulle kybernetiK, the Objectweavers and the ObjectFarm and we are looking forward to welcome around 40 brothers and sisters ... see you soon ... beat the drums.