(20. Nov. 2000)

EasyBroking online
After the BrokerBoard, a full featured online discussion forum, and a complete tool for


Fonds performance analysis yet another major WebObjects solution went online at the Consors website: EasyBroking
This is the third application which 100world developed for Consors, Germanys largest discount broker, where the members of the ObjectFarm played a key role during design and implementation.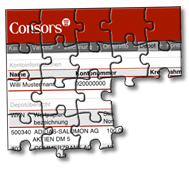 Finally even OmniWeb running under Mac OS X can be used for trading stocks.
(10. Oct. 2000)

FarmersSlideTray ported to OS X
We finally started to port some of our example applications from Mac OS X Server to the new Mac OS X Public Beta. The FarmersSlideTray was on of the first tests and should be released in the near future.
(11. July 2000)


Wocoa Geek Camp 2000
The time has come for the first European gathering of WebObjects and Cocoa-Developers. This Pow Wow will be held in Munich on the 5th of August.
Come and join us! Tell your stories, demo your applications, enjoy our drinks, music and videos. For more details please read this...
(19. May 2000)

WWDC 2000 coverage
Our crew is joining the stepwise team to provide coverage of the sessions which are being held at this years Apple Worldwide Developers Conference. Its focus on Mac OS X and the underlying technologies is definitely something we welcome, but this year will not be filled with major surprises.
(4. May 2000)

farmersWO4taskd and your WebObjects migration path
Switching to WebObjects 4.5 is easy for developers but harder for system administrators. We have published an article which outlines the issues of a typical deployment migration path ... and best of all, there is also a tool that helps ...
(14. Apr. 2000)

farmersPDOCleanup is here
If you are having trouble with your WebObjects 4.0 Monitoring maybe you need this tiny little perl script. Check out the details ...
(15. Feb. 2000)

TheMerger dives into Aqua
Our publication about the Apple-NeXT merger and the resulting Mac OS X operating system is currently undergoing a major update.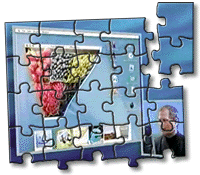 It will feature all the recent announcements regarding the underlying technology as well as many comments and background information on the new Aqua user interface.
(20. Dec. 2000)

Panoramas of Tibet
Since the Chinese invasion of 1950 this country is struggling to regain its freedom. Tibet is a symbol of the peaceful fight for genuine autonomy, as the Dalai Lama called it. This "fight" is ongoing for half a century now and hopefully will continue.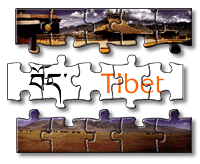 Jaroslav Poncar, a very close friend of the ObjectFarm, just released his third calendar and a new book full of panoramas depicting the beauty of Tibet: from the roof of Jokhang to the plateau of Aksai Chin.
(23. Sep. 2000)

Tour de' Energy
While visiting one of our wind energy projects we stopped over at the EXPO 2000. It is being held in Germany and runs under the main theme "People - Nature - Technology". Since our farm runs under a very similar theme we were very interested in finding out which message this mega event is really sending out...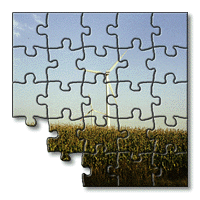 (4. Apr. 2000)

214400 kWh and counting
Over the last year our members helped to establish facilities for the production of alternative energy which should deliver a projected average of 214400 kWh each year. Our wind turbine shares sum up to a power of approx. 110 kWp. This is enough to cover the demand of more then 50 regular households.
We are planning to continue with this kind of investment and the active support of a shift towards a cleaner and more environmentally friendly way of consuming and producing energy.